Sheen Valley Heritage & Amenity Area
The Sheen Valley Heritage Area stretches from the picturesque town of Kenmare in Co Kerry to the Caha Pass that leads through the Kerry tunnels into West Cork.  It comprises 80 square km of breathtaking beauty and amazing history.  The valley has one of the greatest concentrations of historical and prehistoric monuments in Western Europe.  A network of scenic walks and cycling routes throughout the valley take in many of these unique sites.
A guidebook to the Sheen Valley Heritage Area is available to purchase in local outlets including Molly Gallivan's Craft Shop, and at http://bonane.com.
Area Walks
Cailleach Beara Loop Walk
Trail Head: Molly Gallivan's Visitor Centre on the N71
4-5 hours – 12 kilometres
Fionn mac Cumhaill Loop walk
Trail Head: Molly Gallivan's Visitor Centre on the N71
1 hour 30 minutes – 6 kilometres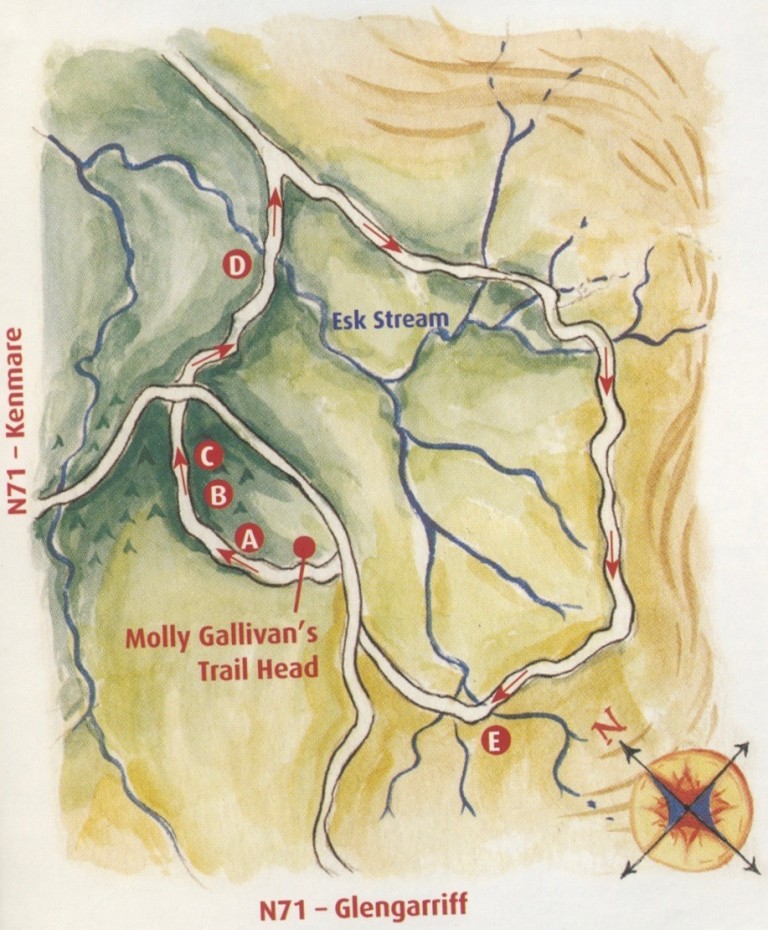 Druid's Loop Walk
Trail Head: Molly Gallivan's Visitor Centre on the N71
1 hour 15 minutes – 6 kilometres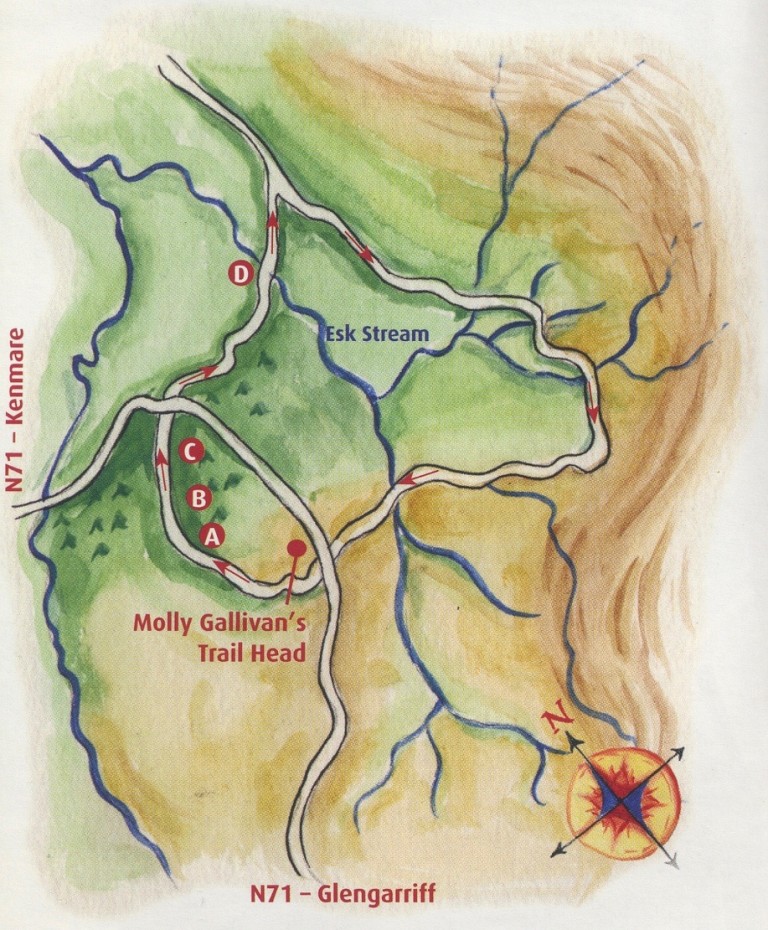 Sun Set to Sun Rise Charity Walk