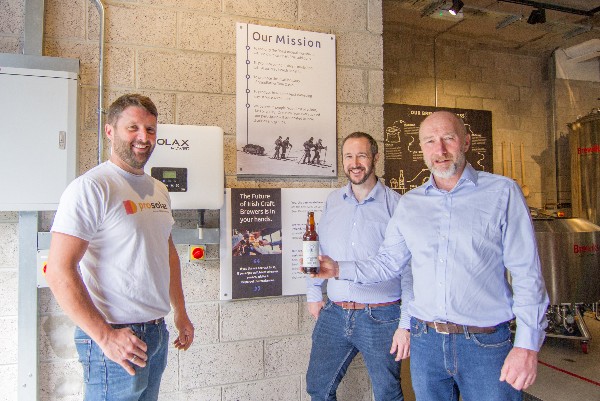 Solar power lights the way for a more sustainable future in Ireland
Kerry based solar PV company, Prosolar, are in their first year of business – and what a year to launch! From the first lockdown in March to the current lockdown, you could say that not everything has gone to plan. Kieran O'Shea the Managing Director of Prosolar is taking it in his stride,
"Our positivity outweighs any business doubts that we may have due to Covid 19, we have a strong team in place and the services we provide at both Prosolar and our sister company Proservice have continued to grow. We feel very fortunate that we are able to stay open and that we can continue to offer our services to customers old and new."
Kieran is from Kenmare, where he lives with his wife Sophie and together they recently celebrated the birth of their daughter, Quinn. "We feel that Quinn will grow up in a very different world to what we have now. We can all do something about climate change. I want to be involved in a business which plays a part in the transition to a more sustainable way of living for now and for future generations."
Generating electricity for your home, farm or business has never been more significant than now. In time everything from heating, cooking, road transportation, trains and maybe eventually ships and aircraft will be powered by electricity. Some might say the future is electric – PV solar is an important part of this movement.
"With the uncertanty that is in front of us all, taking back some control over how we power our lifestyles and worklife is appealing to so many people. A solar PV installation can provide reliable energy for decades."
There is no doubt that generating your own power will save you money in the long term but for some it is that first financial outlay that could deter people from taking those first steps into going solar. The good news is it might not be as expensive as you think, the SEAI is offering a grant of up to €3,000 for those who meet the current criteria for the grant application. "We will guide you through the entire process, from a free quote and free consultation we will then help you to navigate any grants that could be available. Choose and control your energy supply, together we can build a clean, affordable energy future."
Prosolar is also committed to playing an active role in the local community. As part of that committment, Prosolar recently sponsored a new training kit for Kenmare Shamrocks senior football team.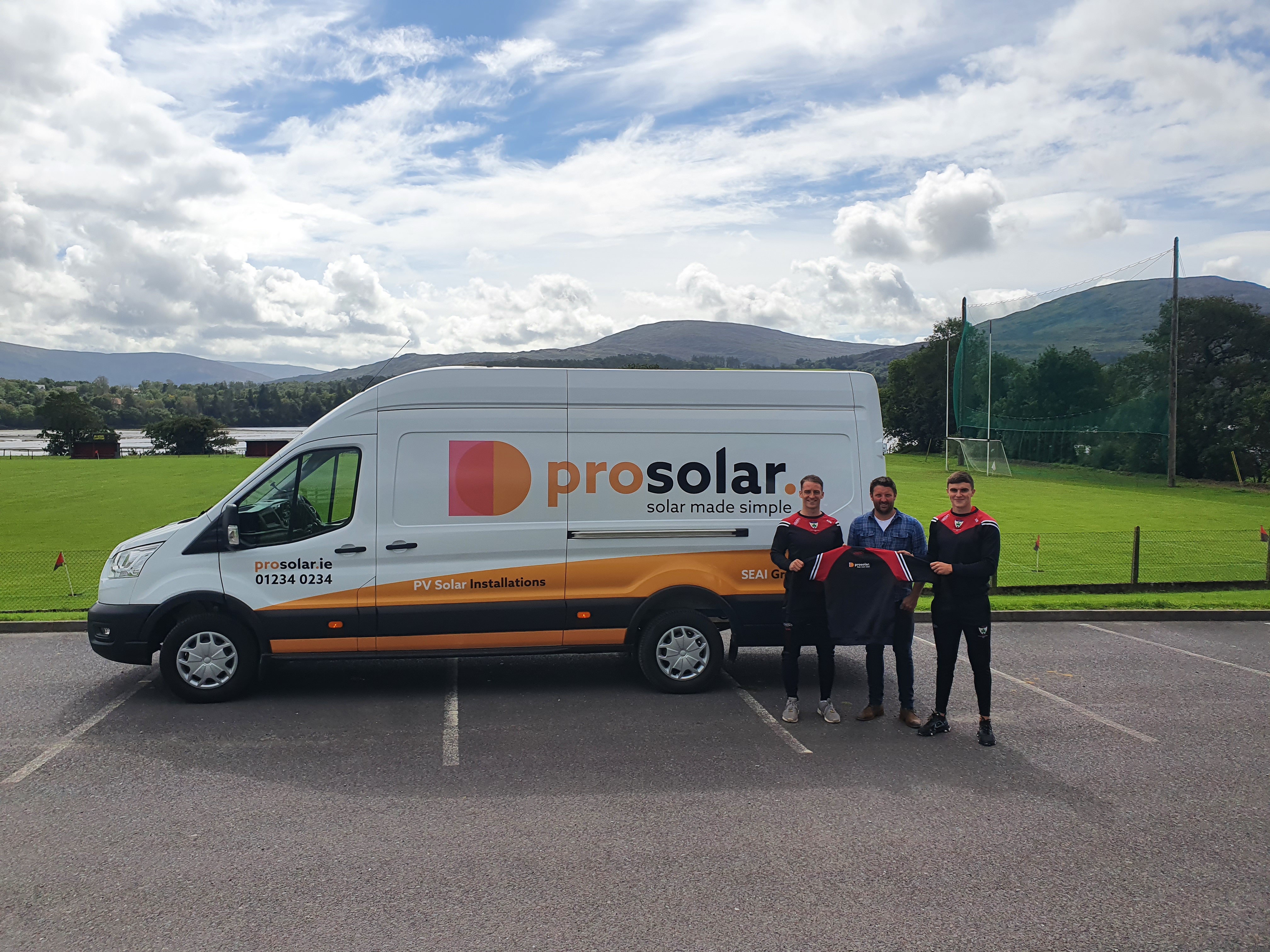 (Kieran O'Shea pictured with Stephen O'Brien and Sean O'Shea.)
"Kenmare Shamrocks are a seriously talented team all round, we are delighted to be a sponsor."
"We are so proud of our company and we literally want to shout it from the rooftops of Ireland! So with that in mind we have decided to give away an awesome prize to one lucky winner.
The prize will be… a full Solar PV Installation worth €5,000! On Friday 13th November 2020 we will be launching a digital and social media competition draw. All you have to do is like and share either the Facebook or Instagram post, tag 3 friends and share it on your own accounts, we are also asking everyone to fill in the official entry form on our website. All entrants will be put into a draw and the winner will be announced on Friday 27th November. Full terms and conditions will be available for
anyone to read on our website.
[/vc_column_text][/vc_column][/vc_row]